DANIELLE & GREG'S WEDDING INVITATION

The hand-painted flowers in the invitation were inspired by Danielle's bouquet. Later, I was commissioned to paint a wedding gift for Danielle and Greg: a platter with those same flowers.
JOHANNE & PATRICK'S PARTY POSTCARD
For a special, post-destination-wedding bash.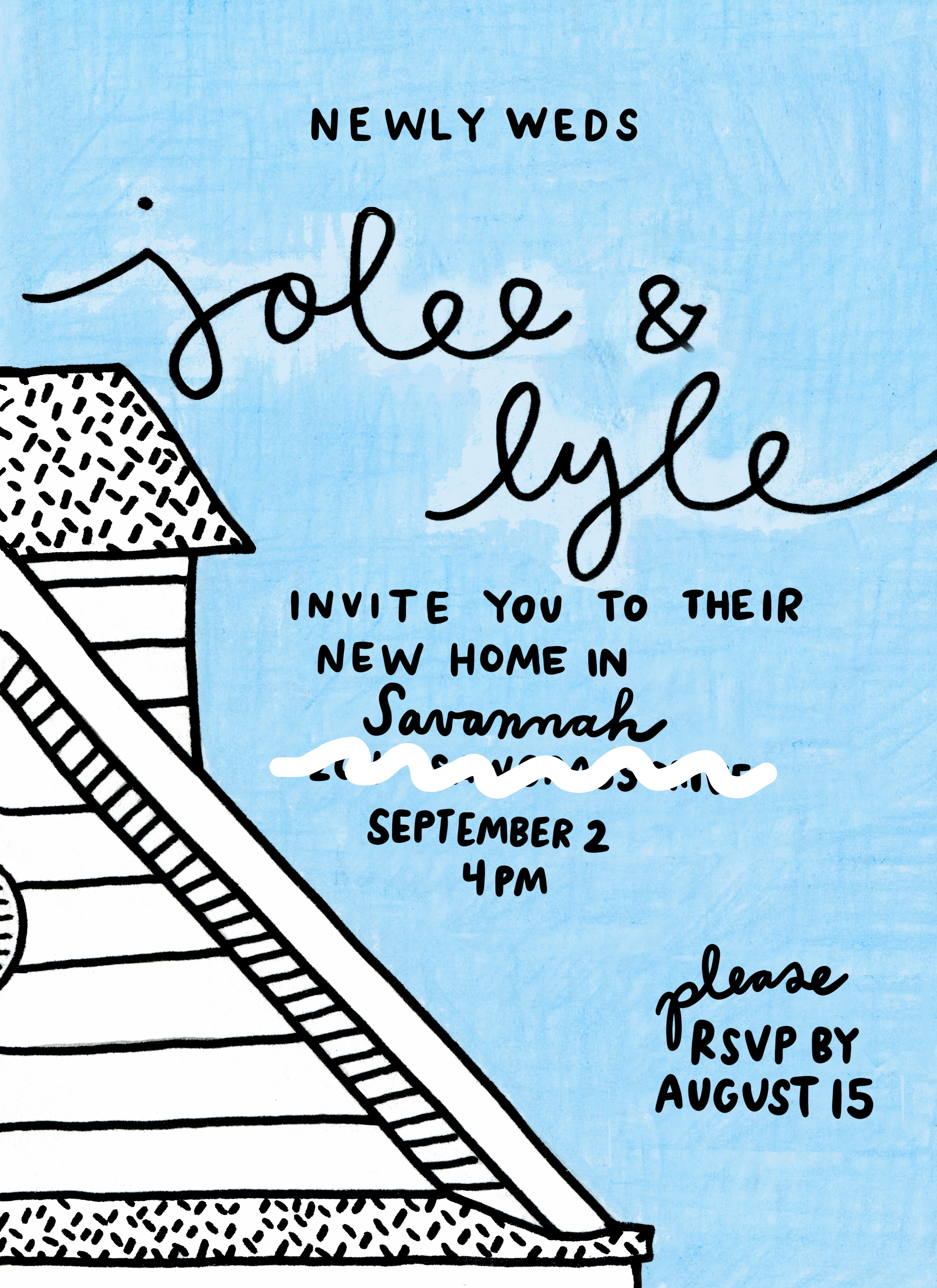 JOLEE & LYLE'S HOUSEWARMING INVITATION
Based on their new home's facade (the reverse is the view from the backyard!)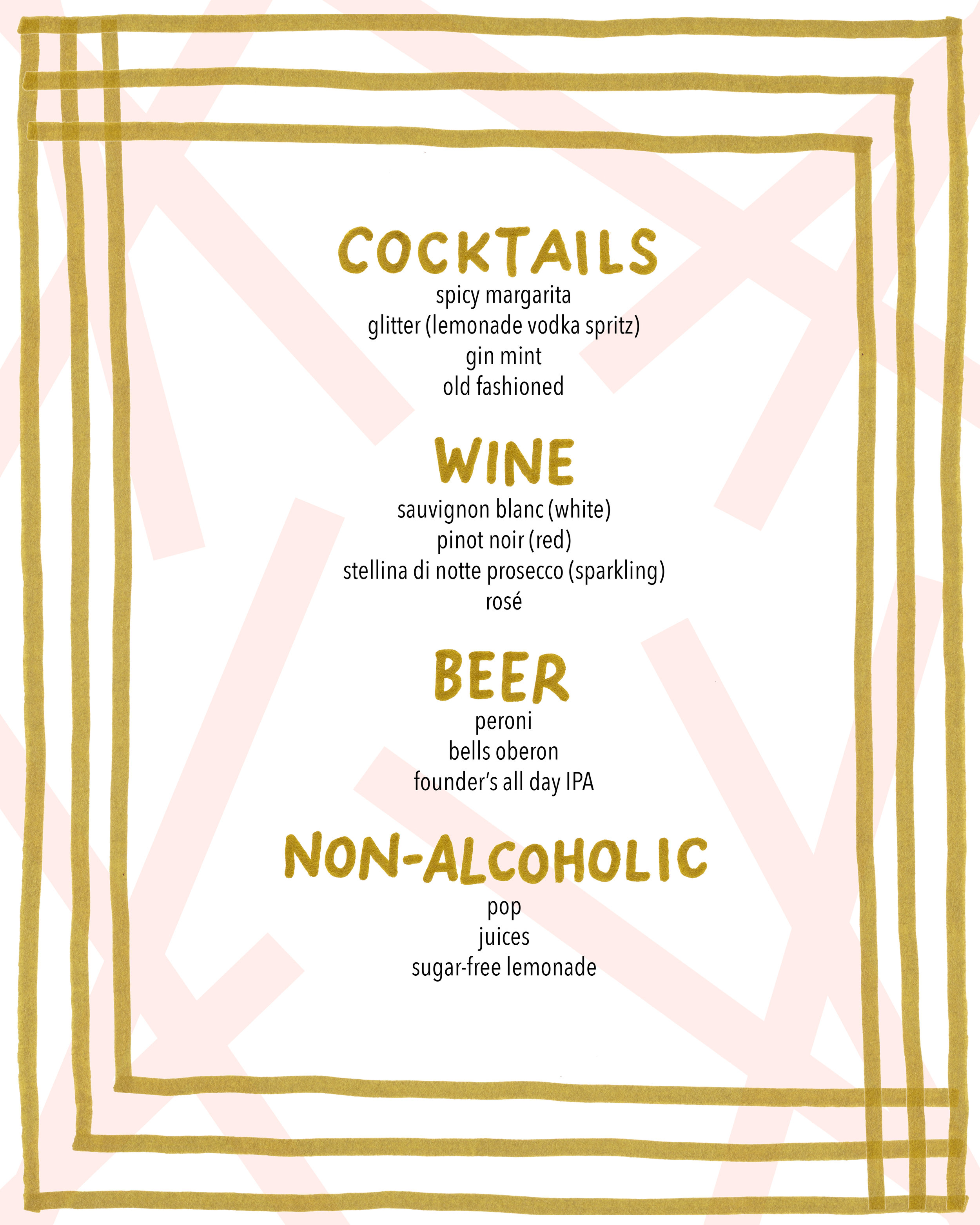 JON & PHILLIP'S COCKTAIL MENU
The most essential piece of paper at a Miami Beach wedding, of course.